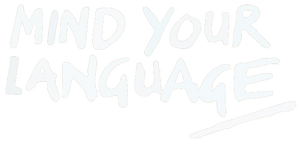 Plot
Mind Your Language is a British sitcom created by Vince Powell and produced and directed by Stuart Allen. It originally premiered on ITV in 1977 and ran for three seasons, ending in 1979. The first season has 13 episodes while the second and third have 8 each. Michael Grade, the director general at London Weekend Television, cancelled the show after Season 3, as he and many other people felt that its racial stereotypes (humourless German, passionate Italian, hypersexual French woman, etc.) were offensive. It was briefly revived for an independently-produced fourth season in 1985; like the first season, this one consists of 13 episodes.
The plot of Mind Your Language focuses on Jeremy Brown, an EFL teacher who works at a school run by Dolores Courtney, and his experiences helping his students learn about the English language and culture. Originally the opening sequence cuts to Miss Courtney at the end and freezes but then changes to zooming up to her. In the second season Ingrid walks in after Danielle and then Giovanni and Zoltan have flowers which droop after Miss Courtney shows up. In the third season Danielle does her makeup before entering the room and Giovanni's flower droops as it does in the second season. While the opening sequence is animated the rest of the show is live action.
To date, only the first three seasons of Mind Your Language have been released on DVD.
Members
Released
Season 4 originally aired on TSW from September to December 1985, and from January to April 1986 in most other ITV regions.
Audio
-Musical Artist: The Tony Mansell Singers-
Gallery
External links